6 SEO Tips To Boost Your Content
Search Engine Optimization, SEO, is a commonly used term to describe how most online users are scrambling to get to the top of search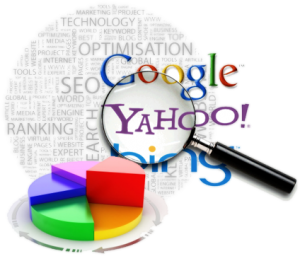 engine rankings. If you don't want to rely solely on ads to improve your ranking, there are a few tips you should consider to boost your content.
Know Your Audience
It can be tempting to write content around certain keywords. However, if your content isn't saying anything to the audience that you are writing for, you may land at the top of the search engines but not improve your bottom line. Write the content that your audience wants to read and then go back and find ways to weave your keywords into the content. Working in the opposite direction will produce awkward content that will not connect with the reader.
Centralize Your Content
It can be tempting to show off the number of Twitter or Facebook followers that you have. However, your website should be the central place that you send clients and prospects to get information about your business. This will not only improve your website traffic but also ensure that if any of the social media platforms cease to exist, your clients will be trained to find your business. Even if you have content on your YouTube channel, encourage viewers to visit your website before going to the YouTube channel. Also, embed subscribe and follow buttons into the site so they don't have to exit your virtual home to join your communities.
Hit a Headline Home-run
Don't underestimate the impact that a great headline can have on your content. Many articles with great writing are never seen because of boring headlines. Choose something that asks a question or offers to answer a question that your target audience may be dealing with. If you are providing a resource, make sure that information is clearly identified in the header. You should also make sure the meta description for each page is providing an accurate synopsis of the web page. This is the information that viewers see on the search engines to determine if it is worth clicking through to your page. For many websites, it is a missed opportunity because the area is left blank or it is filled with the first lines from the site, which does not always provide a summary of the content.
Images are Important
Take the time to find images that will highlight your content. People are visual and like pictures that give visual insight into what you are trying to say. It will also help when promoting your content on social sites such as Pinterest, LinkedIn and Facebook. Often when you post the article link, the featured image will also show up.
Link Up
When adding graphics to your site, make sure you are embedding your link into the images. You should always encourage readers to share your content. They will often share the image which, when properly formatted, will link back to your website. Allowing sites to link to your content not only improves your visibility but also establishes your credibility as a subject matter expert.
Track Your Success
Google Analytics is a free and easy tool to track your success. It allows you to embed a code into your website and track the site's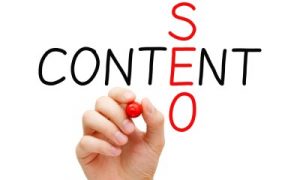 performance. Not only can you see where visitors are coming from based on referral pages and areas of the world, but you can also see how long they are viewing pages and how many pages they visit. As you are updating content, this can tell you whether you are providing information that is resonating with your reader. If not, it may be time to make some adjustments.
Creating content that builds SEO performance is about more than using key words throughout your website. You should be intentional when creating a content marketing plan so that your readers don't feel like a third wheel on your date with search engines.